The $10,000 pot-limit Omaha hi-lo 8 was the 51st event at the 2017 World Series of Poker event.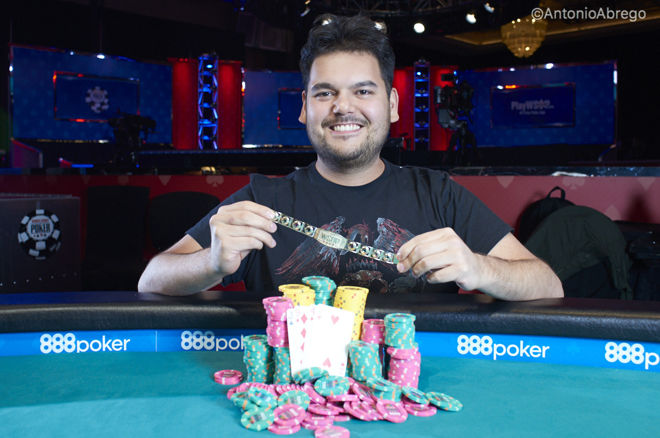 This event was very special as it was for the very first time that a $10K pot-limit Omaha hi-Leo 8 took place at the WSOP stage after sometime.
Yockey had told his fellow players and friends that he was going to win the WSOP event. He even booked a lot of side bets. Eventually, it turned out that way and Yockey got his name etched in the record books as being the first player to win at the WSOP $10,000 pot-limit Omaha hi-lo 8 event.
It was not all smooth sailing for Yockey during the event. He had to face some tough challenges, but he came through these challenges and conquered the strong field of 207 players to earn his first WSOP gold bracelet. He also finished the final day with $511,147 first place prize money.
Yockey was elated about his achievement and was happy that everything came through like the way he wanted. He said that he was very happy as this win is totally different from winning a $1,500 tournament. There were a lot of tough professionals that he had to beat in order to lay his hands on the first place prize money. He really enjoyed getting on top of the table. Yockey said that he came into this competition with a lot of confidence and self-belief.
Yockey did not have a lot of experience playing the PLO8 event as he didn't play in such events for two years. But, out of his four previous final table runs, two were in the PLO8 events at the WSOP. He finished in the 3rd position in the $5,000 PLO8 in 2011 and in the5thpositionin 2015 at the $1,500 PLO8 event.